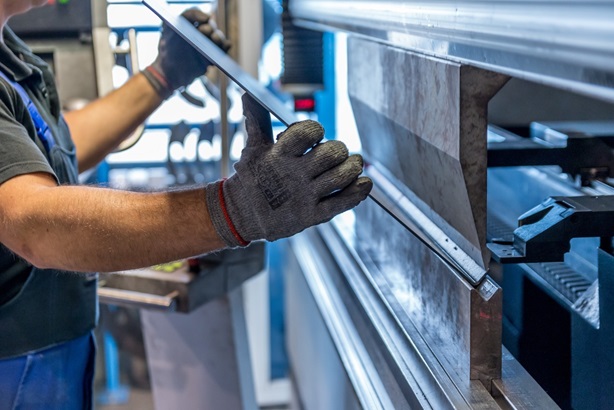 What's the difference between standard metal fabrication and custom fabricated solutions? Full-service fabricators can answer this question in one word: value.
Each custom metal fabrication starts with research. This allows us to determine the best materials and methods to produce our unique designs at a cost-effective price. The custom metal fabrication process, from design to delivery is designed to produce durable, high-quality results that provide long-term value.
These are just a few examples of custom fabrication techniques that can produce high-quality fabrications that have long-term value.
Setting design intentions
To achieve the desired outcome, which adds value, the metal fabrication design must be followed. What purpose is fabrication serving? Perhaps it's an industrial solution that allows for roof access to two oil tanks with multiple entry points. Perhaps you have a unique bulk storage solution that requires multiple components such as an insulated skirt and ground access.
Full-service fabricators can use a standard industrial drawing or an engineering drawing to create a detailed design that will produce the best results for complex fabrications. This might involve refining and testing your design to meet industry-specific regulations or requirements.
This is a great process for custom metal fabrications like:
Silos, feed and grain tanks, silos, and hoppers may include dry solids measurement or other material handling functionality.
Liquid Food storage with quality controls capabilities, such as the ability to heat syrup and keep it in liquid.
Wrap-around spiral staircases custom made with cross-over platforms to access storage units at different heights.
MTC Shape Cutting, Pro Nest, or AutoCad files can be used to start custom fabrications. Or, you could use an old-fashioned, hand-drawn plan. The right engineering knowledge can help ensure that the project meets all value-add specifications – even before actual fabrication.
Metal Cutting and Forming
The metal fabricator must determine the best method for cutting the material. Laser cutting is a good choice for delicate metal fabrications and heavy steel plates with tight tolerances. Lasers are not suitable for metal composites and materials with impurities due to the possibility of spray reactions and potential surface defects.
Plasma machines equipped with Computer Numeric Control (CNC), can be used to create complex shapes out of steel metal. Plasma tables are used to create complex shapes from thick metal plates by carving out circular holes.
For structural steel projects that need large beams as the backbone, sawing is more suitable. Plate shears, which are better suited for carbon steel ductwork and durable metal bins, are best for cutting simple shapes.
Forging the metal can be done by bending, punching, angle rolling or plate and angle rolling. It is important to choose the right machinery for the desired results.
This equipment could include:
Hydraulic press brakes, both mechanical and CNC hydraulic.
Machines for plate rolling and angle rolling
CNC punching machines and beam punches.
Multi-function ironworkers are available for punching, sheering, and bending.
The right machinery is key to metal forming success, whether you are looking for thick carbon-steel plates or copper filigree. Full-service metal fabricators will have the equipment necessary to complete the task efficiently, which can help save time and money.
Custom Welding & Assembling
Metal fabrications can be completed using custom welding and assembly methods. Custom fabricators with certified welders, documented quality control programs (QC), are more likely to add value.
Ask for documentation from welder certifications before you partner with a metal fabricator. These credentials should include:
Conformance to Canadian Welding Bureau standards
Welding Procedure Specification, (WPS), that conforms with ASME Section 9 and weld practices that conform to API-650 standard.
The American Welding Society AWSD1.1 qualifies you to weld structural metal.
To ensure that the final fabrication project works as it should, all assemblies and subassemblies must be tested together. As part of a structured QC program, the entire assembly process must be documented and photographed.
It is important that the fabrication components are shipped in their complete form, particularly for ladders and carts. Larger fabrications should ship with large subassemblies which can be assembled quickly on-site. This custom assembly process can significantly reduce project time and labor costs.
Finishing to Increase Value
The General Saw Company can prolong the life of custom metal fabrications from surface preparation to final finish, ensuring a tangible return on investment. Our metal storage solutions are able to withstand harsh outdoor conditions and protect valuable contents.
These finishing techniques include:
You can use metal bead blasting to prepare the surface for paint or any other coating.
Controlled paint booths allow for custom painting and drying to speed up dry times and ensure proper hardening.
To prevent moisture from compromising structural integrity, hot-dip galvanizing is used to coat every crevice of the metal fabrication.
For more decorative finishes on metal signs or railings, you can use a metal powder coating.
The General Saw Company provides a range of finishing services, from design to delivery. These and other fabrication services reduce labor costs and increase product ROI.
This article was written by Tyler Duoos, Tyler is the owner of General Saw Company. General Saw Company takes pride in being a leader in sheet metal fabrication services to Central Florida and its surrounding areas. If you are looking for Tampa Metal fabricators to get the job done right the first time we got you covered!